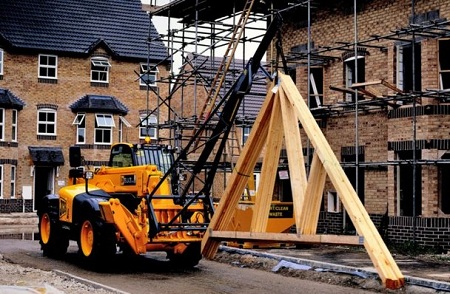 Roof Tiling |
There are very many choices available when it comes to the selection of roof tiles for a building, will it be clay or concrete? Do you want either a small or large format? Are there any planning restrictions, if so what are they? Are you considering environmental benefits or are you looking for a specific finish, either textured or smooth. A bit of a mine field but we can help with your final decision, by providing a variety of samples and advice.
Then you need to decide on which underlay to use, yet another mine field as there are so many products on offer throughout the market. Questions to ask: is it water tight and does it breath well, does it offer any insulation properties, this choice we can also help you with.
Tilling is more than just fixing tiles to battens on a roof its about bringing your building to life. If your roof is not well finished, it will suffer, regardless of how much thought has gone into its design. The roof is a very important part of the property so you need a roofing contractor that cares about its design and finish.
We work very closely with all roofing product manufactures ensuring that you get the best material available to fit within your budget and design.
Availability |
There are many tiles available for your selection in either Clay or Concrete:-
Interlocking single lap tiles
Small size plain tiles
Profile tiles varying shapes and sizes, plenty of choice here.
Bare in mind varying tiles can only be used for certain pitches.
Dry Fix Solutions |
Traditional roofing practice require the use of cement mortar for the bedding of ridge, hip, valley and verges. New technology has now bought new systems into play namely Dry Ridge, Hip Valley and Verge fixing systems.
These systems are now widely used, eliminating the need for mortar fixing. This enables work to be carried out at all times of the year, providing a cost effective alternative.
These dry fix systems are available for all makes and model of tile, and further benefit the client due to there durability and maintenance free aspect. This alternative can also add ventilation at the ridge line, which is no way intrusive of the eye.
The importance of correctly specifying the ventilation requirements is crucial to the performance of the roof, often being an aspect of the design that is overlooked.
Issues arising from incorrect ventilation include condensation and mould growth appearing on ceilings. All specifications are checked to enable us to advise our clients regarding compliance with the relevant regulations and manufactures recommendation.